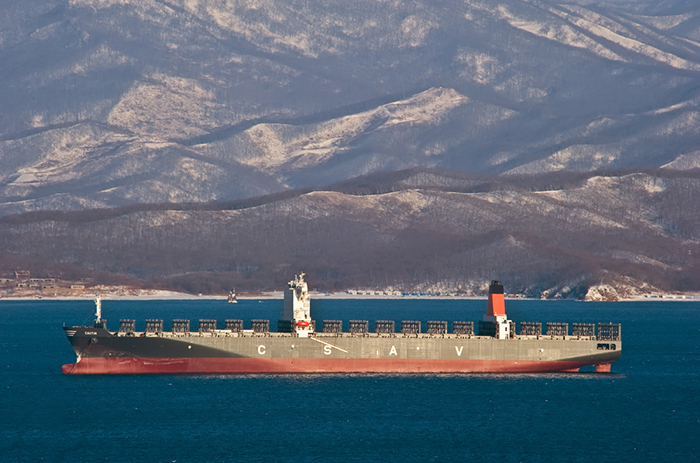 The fleet of idled container ships is edging higher with more than 200 unemployed vessels above 3,000 20-foot-equivalent units, according to Alphaliner.
The idled container ship capacity remains at an "alarmingly high" level of 1.48 million TEUs, equivalent to 7.4 percent of the global fleet, as demand shows no sign of picking up, the industry analyst said.
Demand for charter ships, which is usually strengthening at this time of the year, has been faltering in the past weeks, "dashing hopes of seeing overcapacity decrease in the foreseeable future."
There were 325 jobless ships above 500 TEUs as of April 4, just three more than two weeks earlier, but the increasing size of idled vessels is boosting the unemployment rate in capacity terms.
The six-year high of 346 idled ships in late February had a combined capacity of 1.43 million TEUs, accounting for 7.1 percent of the global fleet.
The unemployment pool includes 91 ships of 3,000 TEUs to 5,099 TEUs, 54 of 5,100 TEUs to 7,499 TEUs and 55 of 7,500 TEUs and more.
The "unprecedented" number of ships of more than 3,000 TEUs without work is prompting owners to consider scrapping relatively young tonnage, Alphaliner notes.
Six 5,400 TEUs to 6,500 TEUs ships have already been broken up this year, including the 15-year-old, 6,479-TEU DS Kingdom, the largest-ever container vessel sold for demolition. The ship, which had been laid up in Asia since mid-November, is also among the youngest container vessels to be scrapped.
Four sister ships, all built in 2011, have been idled for between four and nine months as a result of "the disastrous charter market for over-Panamax tonnage, which is crippled by unprecedented oversupply."
A further 10 Panamax units of 3,300 TEUs to 4,800 TEUs have also been scrapped since the beginning of the year and prospects for this size of ship remain "grim" in the run up to the opening of the new Panama Canal locks in June.
With 130,000 TEUs already sold for demolition in the first quarter of the year, Alphaliner said 2016 could be a record year for scrapping.
Source: joc.com. 14 April 2016